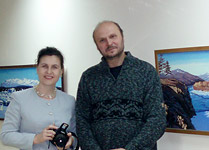 At Sergey Emets exhibition. Moscow, November 2007.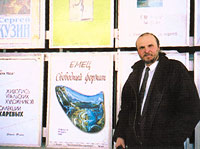 "- Where else do you usually go?
- (thoughtfully) To the theatre, to the concerts, to the forest..."
From Internet forum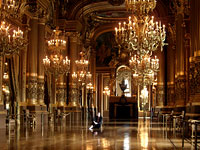 At Paris Opera, june 2008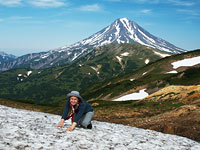 Some snow in the middle of summer. Kamchatka, near Viluchinsky volcano, August 2009.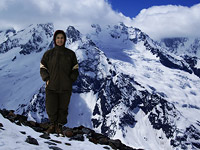 Dombay's rooftop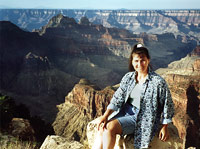 August 2002, 6:35 am. Sunrise at Grand Canyon.
Ludmila Eremina -
designer, photographer, video editor, music editor, joined to creative team of Sergey and Yelena Emets since 2001.
Specialist in publicity department at work and Sergey's partner in albums, photo and video production as a hobby.
Web master of www.freeformat.ru and Freeformat.extension photoblog.
About the photoblogs of "Besides the plans" series
Mongolia
Kalmykia
Kolsky peninsula
(texts are in Russian, please use online translator)

Creativity